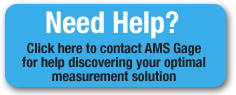 Services
Calibration Service Your Way
MSI-Viking Gage offers extensive calibration capabilities and flexible service choices.
FREE pick up and delivery within 75 miles of our Duncan or Charleston Labs. (*Minimums apply, call for details)
Ship your equipment to and from our Labs.
Quick Turnaround on all orders.
3-day and 24 hour Rush Services available.
On-Site calibration services at your plant provides the most minimal disruption to your business.
Whatever your choice, our goal is to do all in our power to accomodate all your calibration needs. Just call us to find out how we can be of service.

State-of-the-Art Calibration Labs
MSI-Viking Gage operates multiple environmentally controlled labs in Duncan and Charleston, South Carolina. Our labs are electronically regulated to ensure consistant accuracy of our calibration equipment. Details...
Broad Scope Accreditation
MSI-Viking Gage's Calibration Services are ISO 17025 A2LA Accredited on a wide variety of Dimensional, Electronic, and Measuring Standards equipment, and our experienced technicians assure you the highest level of precision in your calibrations. Details...
MSI FailSafe Program
Should your instrument Fail calibration, we will immediately provide you with our written "Replace or Repair FailSafe Quote". MSI-Viking Gage's abilities to sell and service hundreds of makes and models of equipment will save you precious production time.
Certification Documents
MSI-Viking provides a certificate of calibration for every instrument, plus pass/fail criteria and analysis; and then we store all your calibration attributes and tolerances in our database for future calibrations.